Zilch Hair in Waverton, promises you a hair styling, beauty services and barbering experience like no other.
At Zilch-HAIR, we promise you will walk out on cloud 9.
Our Zilch Hair Stylists are offering you over 20 years of experiences each.
Founder of Zilch Hair, Hidetoshi Shimakawa has trained in Japan and 5-star salons in Upper North Shore, Sydney Australia. He started his career back in Japan Nishinomiya City, Hyogo in Japan.
He moved to Sydney in 2006 and now works as a Hair Stylist, as well as educator for Yuko Australia in NSW.
Hide specialises in Japanese ironic straightening, and hair styling for men and women. Our Hide was a Finalist for the (AHFA) Australian Hair Fashion Awards in 2014.
Our new team member is Yann, our junior hairdresser with a promising future.
We are also proud to use an Australian Made and Own company for all our hair products
DE LORENZO. Vegan, no animal testing, sustainable, DE LORENZO has been created in 1945.
We welcome you to come in and meet Hidetoshi and discuss what they can do for you. You won't regret it.
Price list : Our full price list is available on our on-line booking system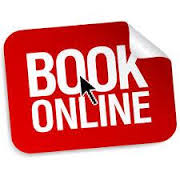 Opening hours : We are open 7 days a week. please refer to our on-line booking system for the full details of our opening hours as it may change depending of holidays, public holidays…